We want you to design the vehicle of the future for 2030 with a specific target market in mind.  Over the last 100 years cars have come a long way in fact most of the companies you know today would not have existed. We would like you to research and think about what vehicles will look like in in the future to support these individuals and help us shape the future of the industry.
Either individually or in teams of 4-6 work together to research, design, market and pitch your new vehicle. Keep in mind your target audience and use your unique selling point (USP) to make your car stand out for the crowd!
Finally send in a copy of your presentation or pitch to careers@theimi.org.uk or post it in, for it to be marked by the panel of industry judges.  You and your team may win the top prize of an exciting automotive day out with the IMI and the competition sponsors Sytner Group!
Special thanks to our sponsors Sytner Group 
Secondary school competition 
Download your pack here: secondary-student-planner-2021-to-22
Down load the slide pack here : design-the-future-slides-2022
Primary School competition 
Download your pack here: primary-school-competition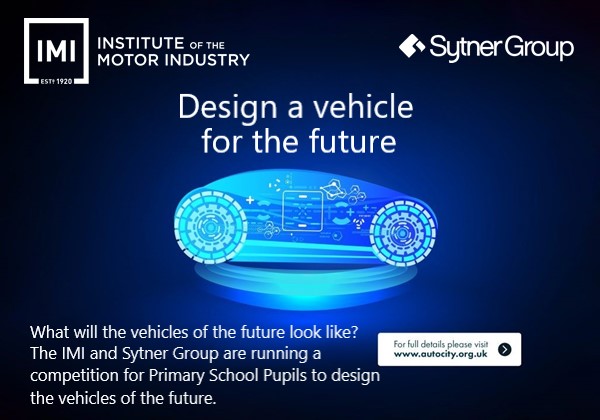 Follow along with our Business Enterprise activity to design , band and launch your very own vehicle to the market ready for 2030!