Cat Treanor is UK-Electude business development manager, and the 2019 winner of the "Contribution to the IMI Award".
The UK-Electude business development manager shares her passion for the industry, and how she's fighting stereotypes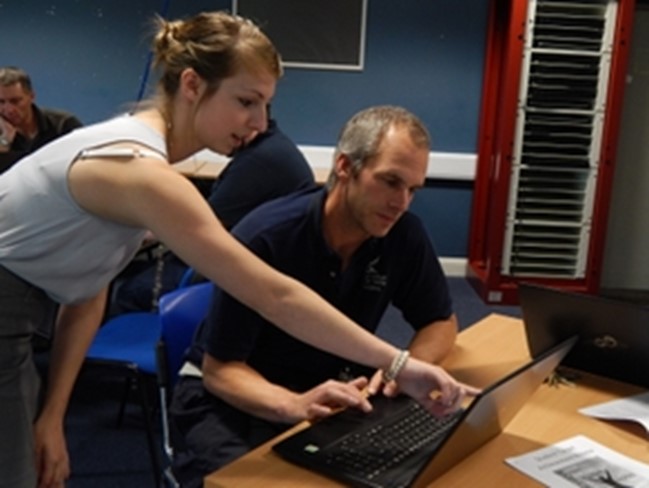 What first got you interested in the motor industry?
My school hosted a technology day when I was in Year 7, it was my first taster of revving an engine and checking the oil level. From then on, I couldn't get the idea out of my head.
But then it became challenging…?
At every stage since then I was told that this was not an informed decision. I had to jump through hoops to show that I had what it takes and that this wasn't a career choice on a whim.
I decided to do work experience at a local garage. I chose it because I wanted to rule out the idea of being a mechanic – my teachers told me I was aiming low and I listened. This is where I changed brake pads and tyres for the first time, where I got blisters from my oversized steel toe caps, learned how to carry seven cups of tea at once. I started hoping I'd hate it, so I could focus on finding a proper career, but you know what, it was one of the best weeks of my life.
Apprenticeship or university?
Employment, experience, wages and qualifications or debt, lectures and a social-focused environment. University clearly wasn't for me. Of course it has its place, but it is not the only option. My only wish is that apprenticeships weren't seen as less worthy, or only for people who couldn't make the grade.
What apprenticeship did you do and where?
I did a light vehicle Apprenticeship level 2 and 3 at Derby College and Station Garage Belper.
How did your career evolve after your apprenticeship?
The expectation of failure really pushed me to fight harder for what I wanted. After finishing my apprenticeship, I started at VW as a service advisor and, at 21, I became Electude Automotive E-Learning's UK business development manager. I now deliver keynote speeches in the US, travel all over the UK and represent the company and the industry at events worldwide.
What's the biggest challenge you've faced?
Stereotypes: about women, mechanics, the automotive industry and apprenticeships. I think we can be quite naive about the state of equality in the industry and how women are represented and treated. It can be exhausting feeling like you have to prove yourself to everyone you meet and break down the barriers they have created for you. The events I go to I look more like someone's lost wife than an industry professional.
Who's inspired you?
I have met some fantastic people along the way who helped me grow. To name a few: Matt Curtis at Derby College who encouraged me to do my first ever public speaking; David Massie at the IMI, who is infectiously passionate about the Skill Auto Competition and what it can do for young people; and everyone at Electude for helping me as a student and investing in me as a professional.
I respect anyone who will challenge the way things have always been done, who strives for improvement and anyone who sees automotive for what is: an innovative, exciting, ever-changing industry.
---