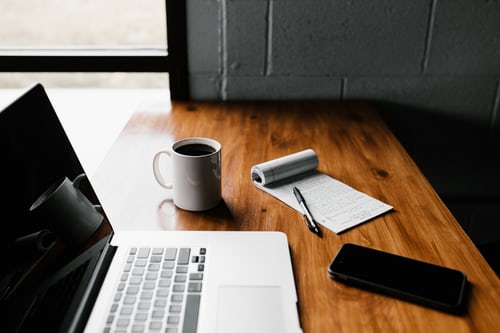 You did not get the job. It's easy to say I know… but, don't take it personally! Rejection happens to everyone! (Well nearly! We all know that one person….!)
You may be tempted to curl up into a ball on the sofa, stick on daytime TV and eat comfort food for the next 2 weeks. This won't help!
Being declined or rejected for a job is part of the course with job hunting. There are often 100's of applications for any one job and unfortunately, only one person can get it.
The important thing to do is, step back, and think analytically and pragmatically. Focus on how can you improve your situation for next time?
There are a number of ways to do this…
Take some time…
When you get that call or email telling you that you have not been successful on this occasion. It can be disappointing to say the least. You may be tempted to get back on the search straight away. Wait! Take some time for yourself to ensure that you are back in a positive mind-set before you start applying again. Don't let this rejection influence your applications or cover letters for other roles!
Was it really the job for you?
Did the organisation actually decline you with relevant feedback in order to help you improve for next time? Did you feel valued throughout the recruitment process? If not, you may have dodged a bullet. These things are a demonstration of how a company values and treats its people.
Thank the interviewer!
Did you like the company and the people you met? Saying thank you for their consideration and time may put you a step ahead for the next job. Not many people will have the professionalism and confidence to do this. Let them know that you really liked the company and people you met and that you'd love to hear about future opportunities.
Successful or not, it's crucial to learn…
Consider whether you really wanted the job (if so, apply again if another position comes up) Be realistic about your own performance. What did you do well/what could you have done better? If some areas need developing go back to the preparation step and put together a plan of action. Don't be too negative about yourself – use it as a learning experience for next time
If you are not given feedback on the interview, do not be afraid to ask. They may not be forthcoming but it does not hurt to ask. Be careful not to damage your future prospects with the company/individual. They may not have time to go into a lot of depth with you.
Reflecting and taking time to assess your performance after interview is an essential part of managing your career and will enable you to learn and keep on moving forward. Successful or not, there will be learning outcomes and areas for improvement after every interview.
A rejection can leave you with low confidence, self-esteem and motivation. That's why it is vital to take stock of the situation and rebuild your confidence. This will help you to:
Help you deal positively with rejection

Encourage others to believe in you and your abilities

Let you move forward and provide you with areas for development
Many people get rejected before they succeed…
Walt Disney was once sacked because his editor felt he 'lacked imagination and had no good ideas'!

Stephen Spielberg was rejected by the University Of Southern California School Of Cinematic Arts several times.

Sir Isaac Newton's mother pulled him out of school as a boy so he could run the family farm. He failed.

Thomas Edison's teachers told him he was 'too stupid to learn anything'. He went on to be fired in his first two jobs for not being suitably productive.

K. Rowling was a single mother living off welfare when she started writing Harry Potter. She was even fired from a job for spending too much time writing stories!

Vincent Van Gogh only sold one painting whilst he was a live and this was a few months before he died.

Whilst developing his vacuum, Sir James Dyson went through 5,126 failed prototypes and his savings of over 15 years. The 5,127th prototype worked!
'When you get into a tight place and everything goes against you until it seems that you cannot hold on for a minute longer, never give up then, for that is just the place and time when the tide will turn.' – Harriet Beecher Stowe