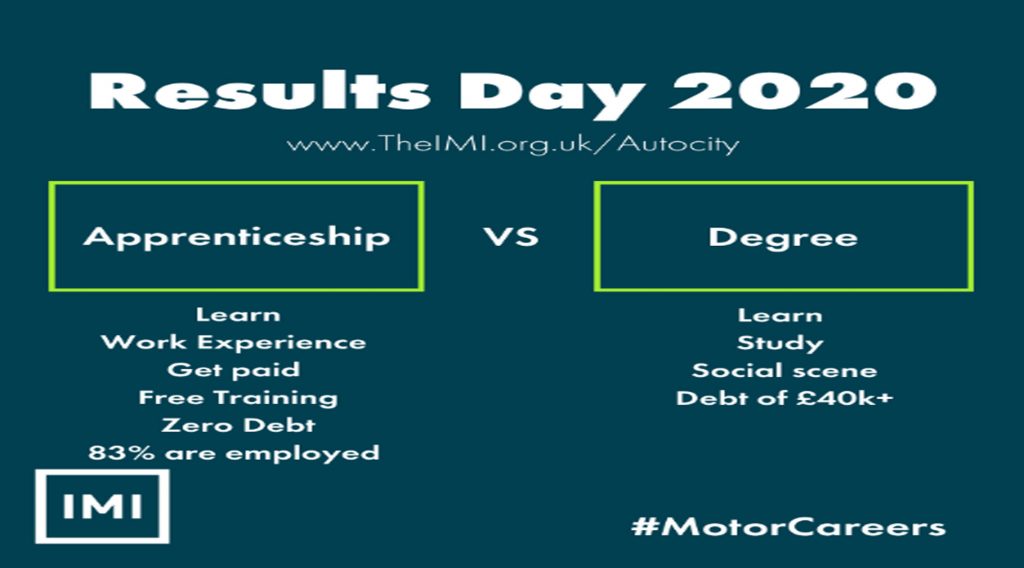 So you've finished your exams, you have your results and you're not sure about your next steps yet….first things first 'do you want to stay on at school?' If it's a no then ask yourself 'do you want to carry on in learning full time or am I ready to join the workplace and earn a wage?' Your answers to these simple two questions reveal a lot about your next steps after school. Remember there are no wrong answers and it's all personal to you!
We have lots of information and resources available on our Autocity website  from apprenticeship information and careers advice  to CV writing and interview techniques which you can find here.
There are also some great websites like the National careers Service and the Department for Education where you can find out key information on courses and personalised careers advice.
Still not sure? Have a read of our article on why you should choose an apprenticeship.  #GCSEresults #Motorcareers #Apprenticeships #IMIcareers