James Gratton – Published 3rd Jan 2020 ( The Sun Newspaper)
Satnavs are one of the best inventions that the 21st century has had to offer, but it turns out drivers who place their Satnav in the wrong place on their windscreen could incur a hefty fine.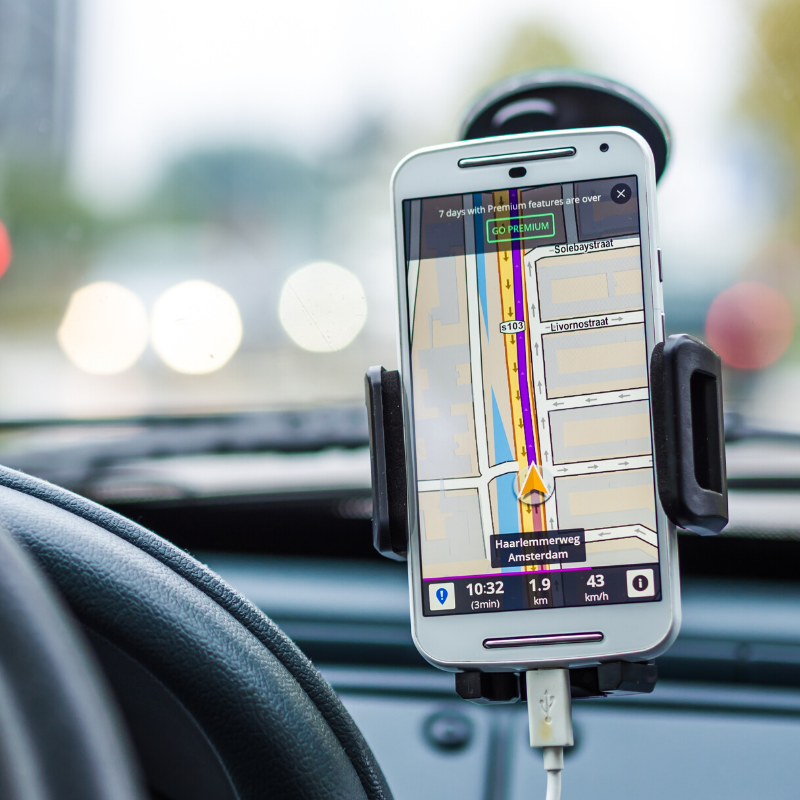 Road safety organisation GEM Motoring Assist has warned drivers that installing a Satnav in the middle of the windscreen drastically reduces driver visibility and can lead to fatal accidents
Although it is not technically illegal to place your Satnav in the middle of the windscreen. Obstructing your view can attract a £100- on- the –spot fine and add 3 penalty points to your licence.  You'll even be fined £1000 if you challenge the charge in court, which can obviously have an impact on your wallet.
In addition if your Satnav is positioned wrong obscuring your view and causing an accident, it's more likely you will be held at fault which will have an impact on your insurance claims.
Most drivers will briefly glance at their Satnav or google maps when following direction but, the practice could have potentially fatal consequences if you've not positioned your device correctly.
So the safest position is in the bottom right corner of the windscreen to avoid distraction. The Highway Code notes "windscreens and windows must be kept clear and free from obstructions to vision". And the road traffic act states "No person should drive a motor vehicle on a road if he/she is in such a position that they cannot they must have a full view of the road and traffic ahead".
So be careful where you place your satnav !
How to safely fit your savnav
GEM has some simple tips to ensure your view of the road is not obstructed by a poorly-positioned satnav:
Position your device in the bottom right corner of your windscreen, where any obstruction to your field of view will be minimal
Make sure you choose the right seat height and position to suit your individual shape and size before positioning your satnav
Avoid fitting the satnav to a location that could cause injury to a driver or passenger in a crash, including potential head strike zones on the windscreen
Never fit the satnav high up on the windscreen, as this could severely restrict vision and could interfere with the rear view mirror and sun visors
You must be in proper control of your vehicle at all times, so make sure you programme your satnav before setting off
If you find you need to make changes to your route, find somewhere safe to pull over and stop