This year we welcomed Nathan Weston into our team of expert Refinishing judges.  We caught up with Nathan and asked about his experience through the three days of competition.
The IMI Skill Auto competition finds the best new talent in the retail automotive industry in Refinishing, Body Repair, Light Vehicle Technology, and Heavy Vehicle Engineering.  Including sponsors, venues, supporters and of course the competitors themselves, each year we rely on a special group of individuals who give up their time free of charge (some of them even use their annual leave dates) to help us score and mark the competition and ensure it runs smoothly so the competitors get the best experience they can.  These amazing individuals are our team of IMI Skill Auto Judges!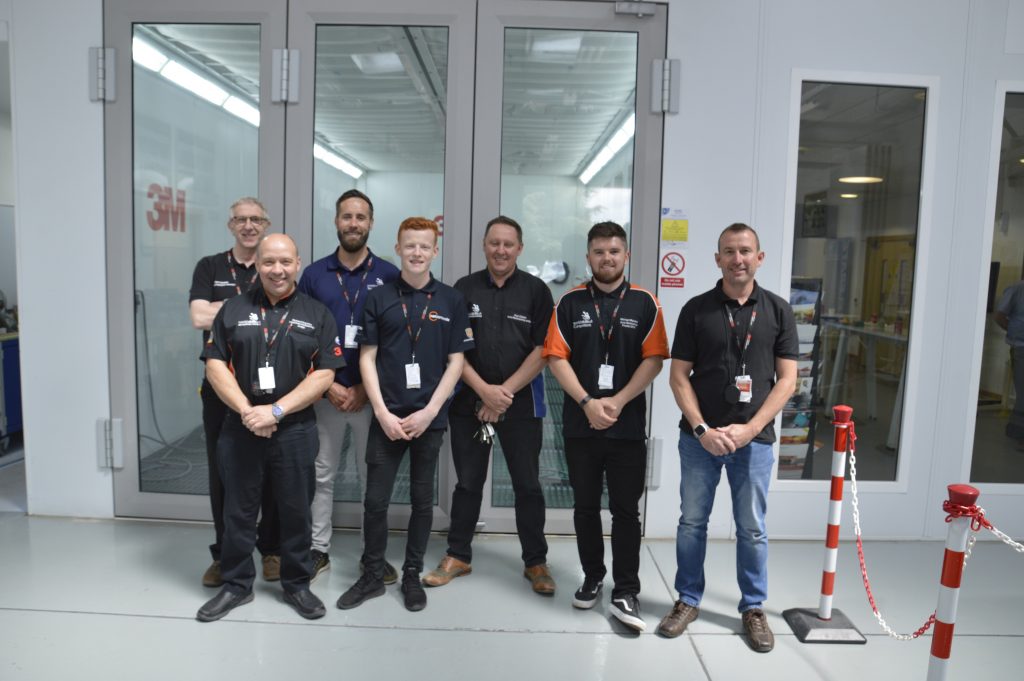 The IMI Skill Auto National Qualifier Judging Team 2019
From left to right: Davie, Rich H, Rich W, Daryl, Rob, Michael and Nathan
How did you hear about the IMI Skill Auto competition?  I've had a history of my students getting through to the National Qualifiers and Final starting with Tony Litchfield, Scott Smith and last year winning Silver with Jordan Smith all in Refinishing!
What are the benefits of competitors being part of IMI Skill Auto?   I've also seen the benefits to my students by improving their confidence by being in a different environment and the life experience of travel as for some of them it's their first time away from home also.
What are the benefits of supporting IMI Skill Auto as a tutor?  I use the free downloads on the World Skills UK website to run similar competitions with my full-time students to run mini competitions.
What have you got out of judging at the IMI Skill Auto National Qualifiers?  I've also learned this week and can see that the competition tasks are clearly marked.  It's has been a really enjoyable experience getting to know everyone during the week.
Lastly, what would your theme tune be?  Metalica: Fade to Black!
Get involved 
If this sounds like something you would like to get involved with then get in touch with our Competition Manager on skillauto.org.uk