Driving home for Christmas? Join the other 32 million!
Leisure journeys between Tuesday December 17th and Christmas Eve are estimated to be the highest since records began in 2013. (RAC and traffic analyst inrix).
The worst congestion delays are predicted for Wednesday 18th with an increase of 5.6 million journeys and Thursday 19th with an increase of 4.7 million journeys on the road as shoppers and other leisure traffic add to the regular bulk of commuters.
"Our figures suggest many more drivers are planning leisure trips by car in the run-up to Christmas this year, so bumper to bumper traffic on some motorways and major A-roads is going to be near guaranteed." Says RAC patrol of the year Ben Aldous.
Busiest routes and times over Christmas
Data predictions by RAC/Inrix.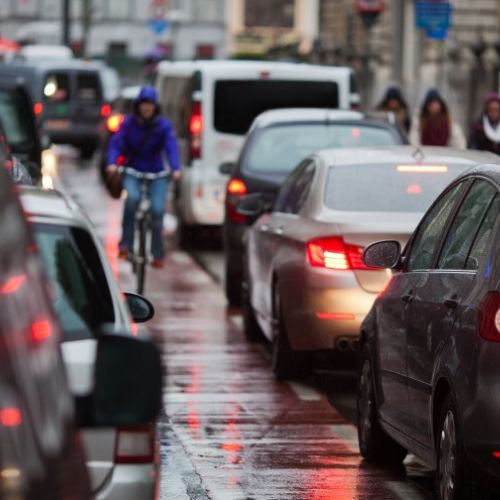 Thursday 19th has a predicted 4.7 million leisure trips by car, busiest times are going to be between 3pm-7pm. To travel at the quietest time, after 8pm will be best.
Friday 20th will see another 4.7 million leisure trips by car, with busiest times being between 12pm and 7pm, and quietest after 8pm.
Saturday 21st will reduce to a still hefty 3.7 million leisure trips by car. Between 10am and 3pm will be the busiest times, after 5pm is the optimal time to travel.
Sunday 22nd eases to 2.5 million, busiest times will be between 10am and 4pm, quietest time will be after 5pm.
Ben Aldous said that "Popular days for travel also tend to be common days for breakdowns, and our teams will be working flat-out over the whole festive period. But drivers should remember that a small amount of preparation before setting out can dramatically cut the chances of breaking down in the first place – checking tyre tread and pressure, as well as ensuring oil and coolant are at the right levels, is a must before any long journey."
England's customer service director Melanie Clarke added that "Safety is our top priority and we know from experience that almost half of breakdowns can easily be avoided if motorists carry out simple vehicle checks before setting off over this period.
"We're asking people to be prepared too. Make sure you have everything you need for your journey should there be any delays, check before and during your journey and also make sure you're aware of the signs and signals on motorways."
Source
Matt Allen- www.inews.co.uk