REGIONAL "RISING STAR" WINNER IN THE NATIONAL APPRENTICESHIP AWARDS 2019 IN YORKSHIRE & HUMBERSIDE
Matthew now needs your help on his journey to the "Finals"!
19th September 2019: Matthew Turner, Accident Repair Technician at Gemini Accident Repair Centers has been crowned the regional winner of The Lloyds Banking Group Award for Rising Star of the Year 2019, at the Yorkshire and The Humber ceremony. The ceremony took place at the Leeds Marriott on Thursday.
Matthew is an Accident Repair Technician, working to repair a wide range of vehicles, alongside qualified technicians. Matthew's contributions to the business include adding to daily production and targets, and he is a keen advocate for the sector, regularly volunteering to speak at schools and events.
Matthew Turner, accident repair technician said: "I am stunned to have won something of this magnitude, I feel like a celebrity! It means a great deal to me, my employer and my family. I feel like I've gained skills in teamwork, leadership and I don't think I would have got that from university so that's really set me up well for the future. I hope my employer has gained a great role model for other apprentices and a technician for life. I will take away a massive amount of motivation from today, to continue and aspire to be better every day. I would 100% say to anyone considering an apprenticeship – 'do it' – because it might just be the best thing you ever do!"
Going through to the national final in London on 27th November, we want to give Matthew the best chance of becoming the "Winner" in the UK!
Please click on this link and please vote for Matthew! www.appawards.co.uk
Or copy and paste https:appawards.co.uk into your tool bar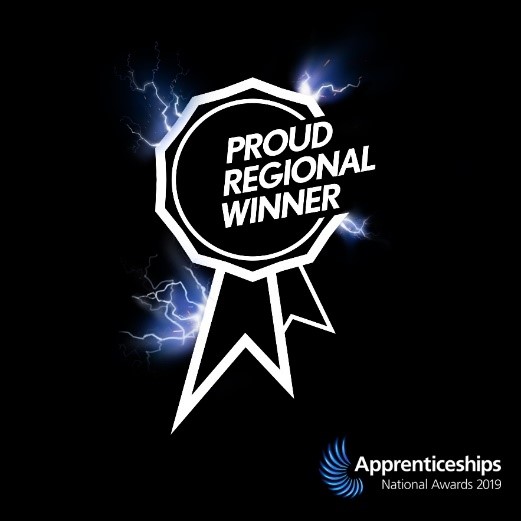 More about Matthew
Name: Matthew Turner  Age: 21
Working in: Engineering & Manufacturing Technologies: Multi-skilled Vehicle Collision Repair
Work location: Rotherham, South Yorkshire
Employer: Gemini Accident Repair Centres
BIO: My name is Matthew Turner; I am 21 and work as a Multiskilled Technician at Gemini ARC in Rotherham working towards an Advanced Apprenticeship. Working alongside skilled technicians, my apprenticeship has enabled me to gain crucial skills to safely repair damaged vehicles. I've demonstrated these skills at Worldskills to over 4000 people, inspired young people at Careers fairs and networked with industry professionals – helping increase my confidence hugely. My employer sees me as a bright star and part of their future growth plans. I was recently awarded Gemini's Apprentice of the Year. I plan to progress to a leadership role.
Gemini employed Matthew as he stood out above other candidates during the interview process. In the work trial, his practical aptitude across key areas: paint, panel and Mechanical/Electrical/Trim (MET) was excellent and also attitude and willingness to learn; key skills we value. During the work trial end point interview, he answered intense questioning superbly, and inspired confidence to take up the Level 3 Multiskills Apprenticeship.
He fits perfectly into Gemini vision to go from zero apprentices in 2017, to 25 followed in 2018 by another 25; 50 in total. Such challenging targets meant we needed self-starters who would contribute to our growth.
Matthew is an Accident Repair Technician, developing rapidly repairing a wide range of vehicles, working in each trade with an agreed qualified Technician and is "hungry" in acquiring all expected key skill competences.
It is clear even whilst training, that the speed of Matthew acquires skills, he is contributing to the daily business targets ahead of his apprenticeship completion. He's confident but not complacent facing each new challenge. Expected to become a "superstar" Technician within Gemini!
In his 18 months on the programme, Matthew was awarded "Apprentice of the year" at Gemini's inaugural apprenticeship awards ceremony in 2018. He was 1 of over 75 apprentices selected to feature in a video to promote apprenticeships by AutoRaise (the industry charity).  Volunteered to demonstrate trade tasks on the Gemini /AutoRaise stand at Worldskills and promote the sector/apprenticeships to young people – over 3000 stopped by the stand over three days.  Plus he had an active role as part of the team to repair and paint an old car used in the REAL Rally; an industry charity event where Gemini subsequently raised £18,000.  Was chosen out of the first cohort of 25 apprentices to give an inspirational talk to new apprentices to encourage and motivate them.
Matt goes above and beyond in his role by:
– Always willing to support his fellow apprentices at work and college to demonstrate a particular skilled task.
– Willing to volunteer to speak at schools and events, despite being incredibly shy; he wants to share his passion for the sector and encourage/inspire others to join it.
– Pushes himself to learn what he needs to at college and work, quicker and more effectively than other apprentices, e.g. Matt was "fast-tracked" to take his Level 3 Electrical Vehicle qualification earlier than his peers. Pitched against more experienced technicians, he passed with the second-highest score of 91% in his knowledge exam.
– Completes his required daily journals with such detail and coherent examples of his work/evidence going over and above what is required by Gemini and the college.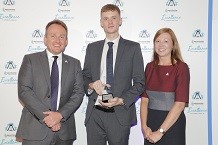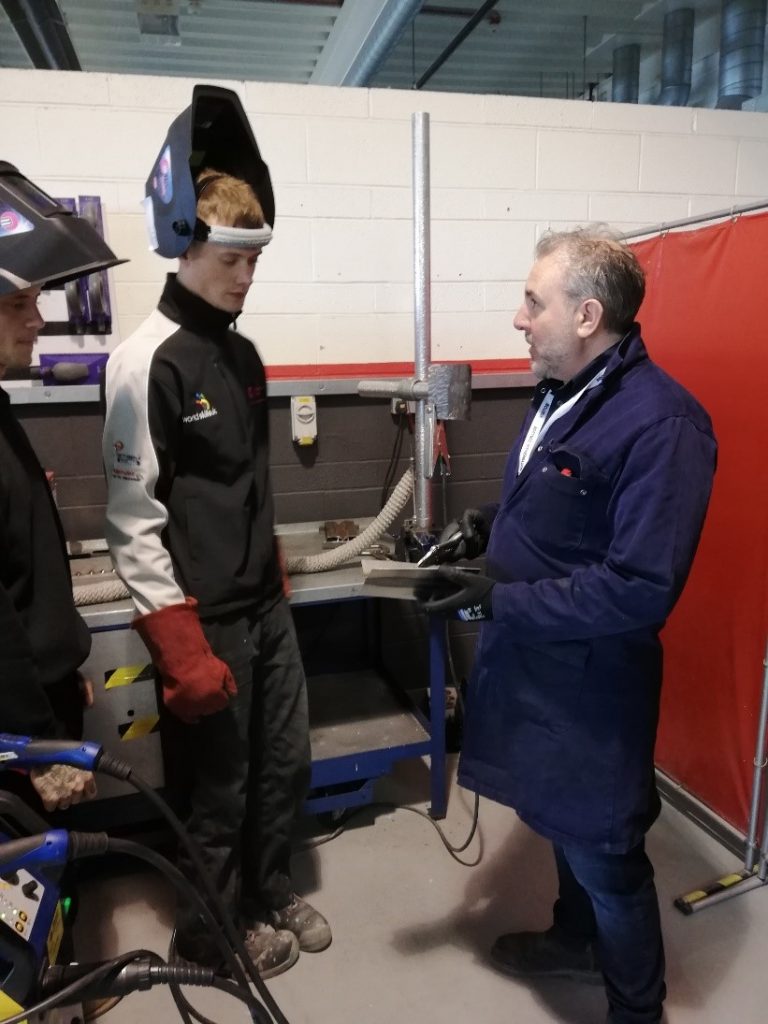 See Matthew in action here
What his employer says about him
By the time Matthew completes his apprenticeship next April, he is expected to be the first qualified of 50 apprentices we have, to be able to totally repair a complex accident damaged vehicle from start to finish. Our business is growing exponentially each year and in a sector with a chronic skills shortage and poor retention of skilled technicians, its crucial for us to "grow our own" and create a talent pipeline of young people like Matthew.
• His career path is already being mapped out with him and includes completion of technical professional qualifications; Senior IMI/ATA accreditation in Paint/ Panel/ MET and Electric & Hybrid Vehicle within the timescales of completing his apprenticeship. On completion he will be able to develop further as a technician and/or progress to a level 4 Standard: Vehicle Damage Assessor apprenticeship programme, which will add a further dimension to the value he brings to our business. Furthermore, we believe he is future management material through his collective skills, progression, and personal qualities.  With mature, full and consistent employment skills, Matthew stands out from other apprentices as he is attentive, quick to learn, and has pride in his accomplishments; this is what sets him apart from other apprentices.  Through no imposed pressure, Matthew contributes to our business by adding to daily production and targets simply by working as if he is a fully qualified Technician.  Matt's drive and determination and his unwavering support to others in the workplace, at events such as WorldSkills, college and career promotions – inspires others to want to get involved in the sector and progress as an apprentice. He clearly restores faith in ambitious young people and apprenticeships.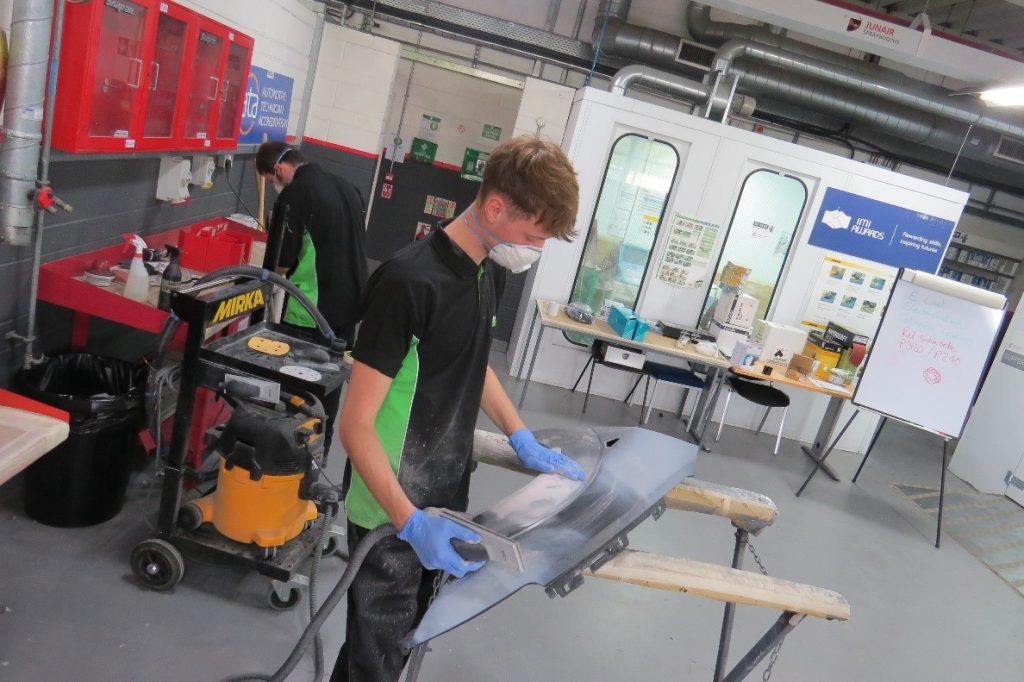 Vote now
So what are you waiting for?  Vote for Matthew right now
Please click on this link and please vote for Matthew! www.appawards.co.uk
Or copy and paste https:appawards.co.uk into your tool bar