With car modifications remaining ever popular, working on a vehicle that has been updated is something mechanics are accustomed to. However, it's important to remember that these cosmetic additions can interfere with how the car operates – a factor not all garages often consider. Technical manager for premium brake brand, Textar, Scott Irwin, discusses how alloy wheel refurbishment could be having a detrimental effect on brake discs and what garages can do about it.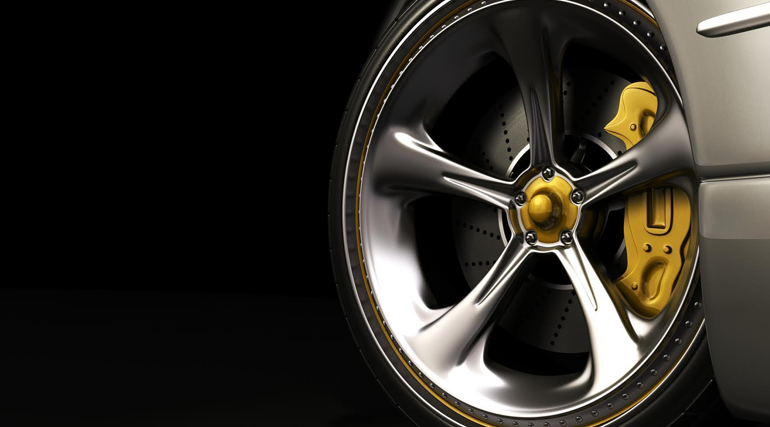 WHAT EFFECT CAN REFURBING ALLOY WHEELS HAVE?
Over the past year, I have witnessed a fair few garages having issues with diagnosing brake-related problems. After carrying out the necessary checks, the brake replacement process had been implemented correctly, it was actually the customer's refurbished alloy wheels causing the headache.
The process of alloy wheel refurbishment, which involves stripping and blasting the wheel before painting, can be troublesome if not carried out effectively, as the thickness of the paint has an impact on the run out of the brake disc. If the paint on the inside of the wheel is too thick, when it meets the disc, it will increase the run out causing issues such as brake judder. To put this into perspective, normal run out on a clean hub and disc should be no more than 00.07mm. Incorrectly refurbished alloys with a higher thickness can increase the run out to 00.10mm.
To give an example of this issue in practice, a garage we work with had fitted new pads and discs for a customer, but, after 1,000 miles the car owner complained of judder and brought the vehicle back to the workshop. After the Textar team got involved to help solve the issue, we found the run out with the refurbished alloy wheel fitted increased to 00.12mm and with the wheel removed it was 00.09mm. Both measurements were above the recommended standard. To solve the problem, the Textar team cleaned down the hub before fitting a new set of discs. This resulted in a run out of 00.03mm however, once the refurbished alloy wheel was re-fitted it increased to 00.10mm. After checking over the refurbished alloy wheel, it was clear to see the uneven paintwork was causing the problem.
After seeing this issue rear its head a few times now, it is important for garages to pay attention to the entire braking system, including the wheels if a customer comes in with a judder complaint. Signs of kerbing, tyre wear, and alloy refurbishment should be checked as standard as these can affect how the car brakes. At the end of the day, the golden rule is to always ask. Talk to your customers about their car, how it feels to drive and if it has been for any repairs or modifications. If you follow these simple steps at the outset, it can save valuable time in the future.
Kindly provided to the IMI Student Membership website by TEXTAR