On Saturday the 22nd of June The IMI Careers team invited along girls interested the industry to attend a women in motorsport day at Santa Pod Raceway. This #Womeninmotorsport day was to highlight a different option in the sector and show that there are women thriving in what some may assume is a male dominated industry.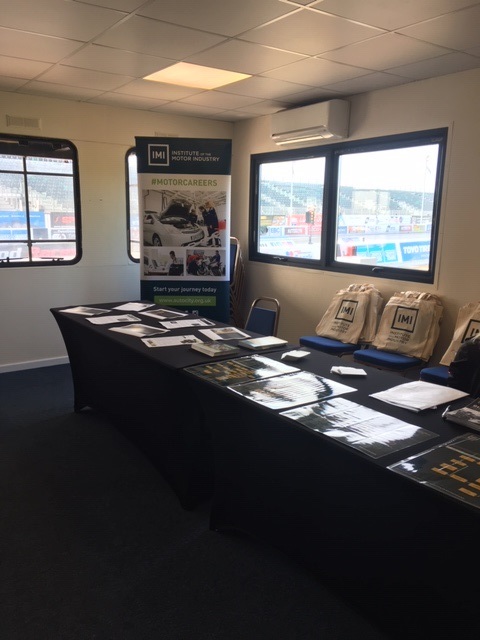 Over 50 attendees joined up on the day to witness a faster side of the industry. Girls bought along their parents for a chance to get in on the action. The Quarter Mile Club at Santa Pod Raceway acted as a hub for careers advice and information, whilst giving a great view of the track start line.
The IMI Careers team provided advice on different types of careers, showed the routes to get into an automotive career,  encouraged the girls to talk to pit teams , and pointed them to case studies of inspiring women in the industry. They left with IMI gift bags for a day full of sound breaking speed.
What was most interesting about this #womeninmotorsport day, was the number of women that actually work, volunteer or even race at these events. In fact the current European champion is female. Anita Makela,  2019 FIA European Drag Racing Champion has also raced at Santa pod. To find out more about her and her competitors visit: http://www.dragracingeurope.eu/fiaedc/.
With drag racing and motorsport going the extra mile to be inclusive of all genders there is a lot the industry can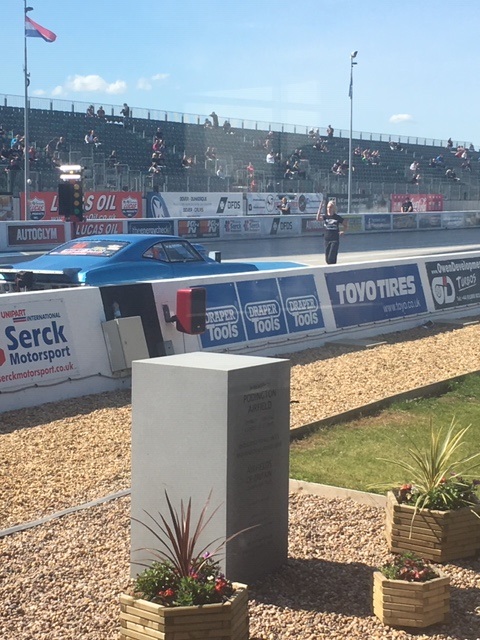 take from it. Women race and work along side men and in many situations excel in comparison to their male colleagues. Whether they believe that smaller hands make for better mechanics or lighter body frames increases their speed, there's no doubt that this is a great place to show that gender is not a boundary.
The next day out at Santa Pod will be held on the 21st September 2019. If you are interested in attending, tutors and parents are welcome to enquire by emailing Careers@theimi.org.uk.  Tickets are free and will be allocated on a first come first serve basis.
We look forward to seeing you there!